Over the next few days, from today through till next Wednesday, we will be giving you our curated selection from the wines which you viewed the most on the supermarket shelves.
Today we start with Champagne and here are our recommendations:
From great, well known brands we always pick out Bollinger, Pol Roger and Louis Roederer as the best, most consistent quality non-vintage Champagnes. They each have their own individual style, and some of you will prefer one to the other.
They are all superb, complex wines. So which is the best value in the supermarkets this year?
We think Louis Roederer Brut NV is a wonderful, elegant and beautifully balanced wine with a brioche nose, a creamy mousse, and a show of white peach, lemon rind flavours and crisp freshness. It seems to be the best buy with all the seasonal discounts and at £29.99 in Waitrose and Majestic its a great buy:
Bollinger seems to be sold out everywhere unless you want Magnums at a premium price, but Pol Roger White Foil NV is on sale in Waitrose at £31.99, which is still a good price for this classy wine. Both Roederer and Pol Roger are well worth £36.00.
BUY HERE.
If you are less fussy about a famous brand, the best range of own-label is at Waitrose. Their Brut NV is very good at £18.99 and worth at least £20.00.
BUY 
HERE
.
One further stunning deal is at Marks & Spencer (they are becoming really competitive on some lines) where they have discounted their own brand Champagne Oudinot Brut NV down to £16.00! This is easily a £22.00 Champagne.
BUY HERE
.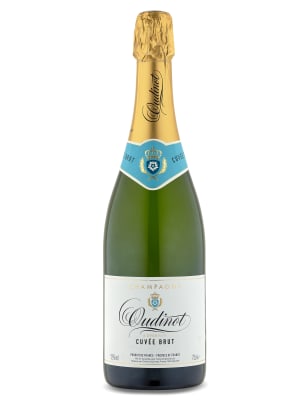 Now, if you want a simple, well made and inexpensive Champagne, Asda, Aldi and Lidl all have a respectable Champagne at £10.00, but the Co-Op have
Champagne Les Pionniers Brut NV
at £16.99 which is phenomenal value and you may have read about it elsewhere.
Our final recommendation, and for those who really want to push the boat out, we have tasted blind all the very top prestige cuvée brands, Dom Perignon, Crystal, Comte de Champagne etc (someone has to), and whilst they are all pretty wonderful in their own ways, some are still a bit young and need to "breath" so we have tried to find the best value so you do not end up disappointed.
This year we think Pol Roger Brut Vintage 2006 in Waitrose is great value for a magnificent Champagne at £45.59. Even at it's full undiscounted price of £60.00, we still think it is cracking value. BUY HERE.
FYI: If you spend over £120 online at Waitrose, on top of the published discounts, there is a further £15 off, making it overall the best place to buy Champagne this Christmas in our opinion.